BuzzConf interview on 3RRRFM
Have you heard about BuzzConf? I know I haven't spoken about it in the last 20 minutes, so maybe you missed it.
I'm headed to BuzzConf this November to speak about eLearning and IoT, a great talk I've done a few times this year. But BuzzConf is going to be a little different from your average conference, and that's why I'm looking forward to it. BuzzConf is more than stuffy conference. It's going to have that fun festival feel to it. It's going to be a weekend of tech, hacking, brainstorming, philosophy, nerdvana, and apiy goodness.
Last night I listened to this great interview by 3RRRFM Radio with Ben and Rick. Rick and Ben do a great job of getting the feel of BuzzConf across in the interview; who wouldn't want to go to a Burning Man with less hippies and more 3D Printing?
I am getting really pumped for BuzzConf. The only downside is I might have to share accommodations with Jack Skinner, but I'll survive.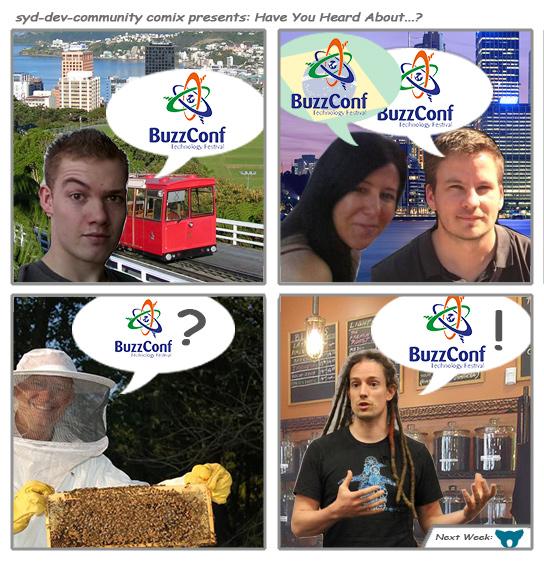 How would you like a discount for BuzzConf? If you haven't bought tickets yet, I have a secret for you. Follow this link and I'll get 10% off for you. Shhhhh.